I took a trip to visit friends in Spain a couple months ago. I came back with a couple of small pieces of walnut boards. One was 10"x3"x1". I split it in half on the bandsaw and built a box.
The first couple of pictures are before I put boiled linseed oil on it. Then I sprayed it with a few coats of a matte lacquer.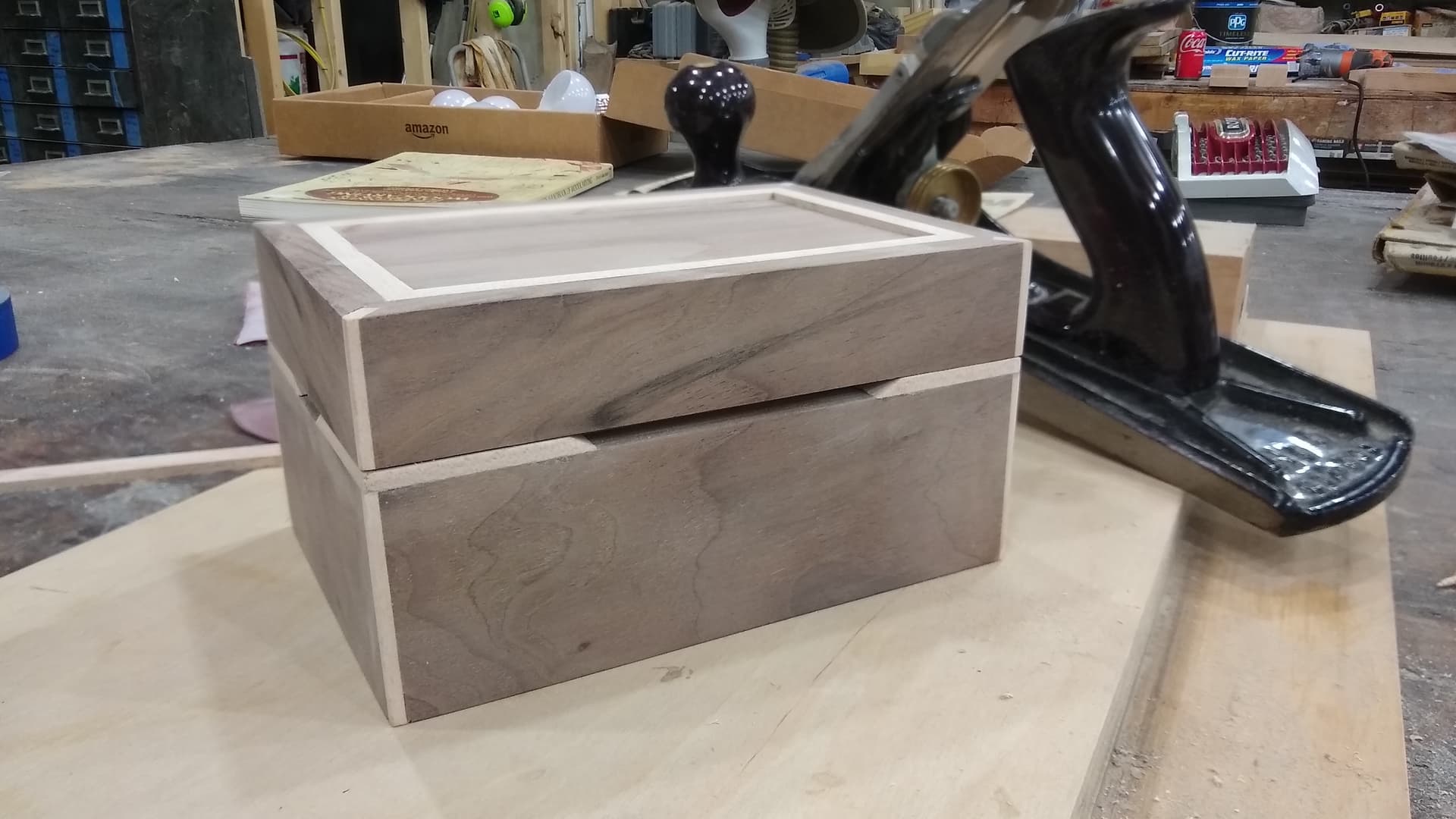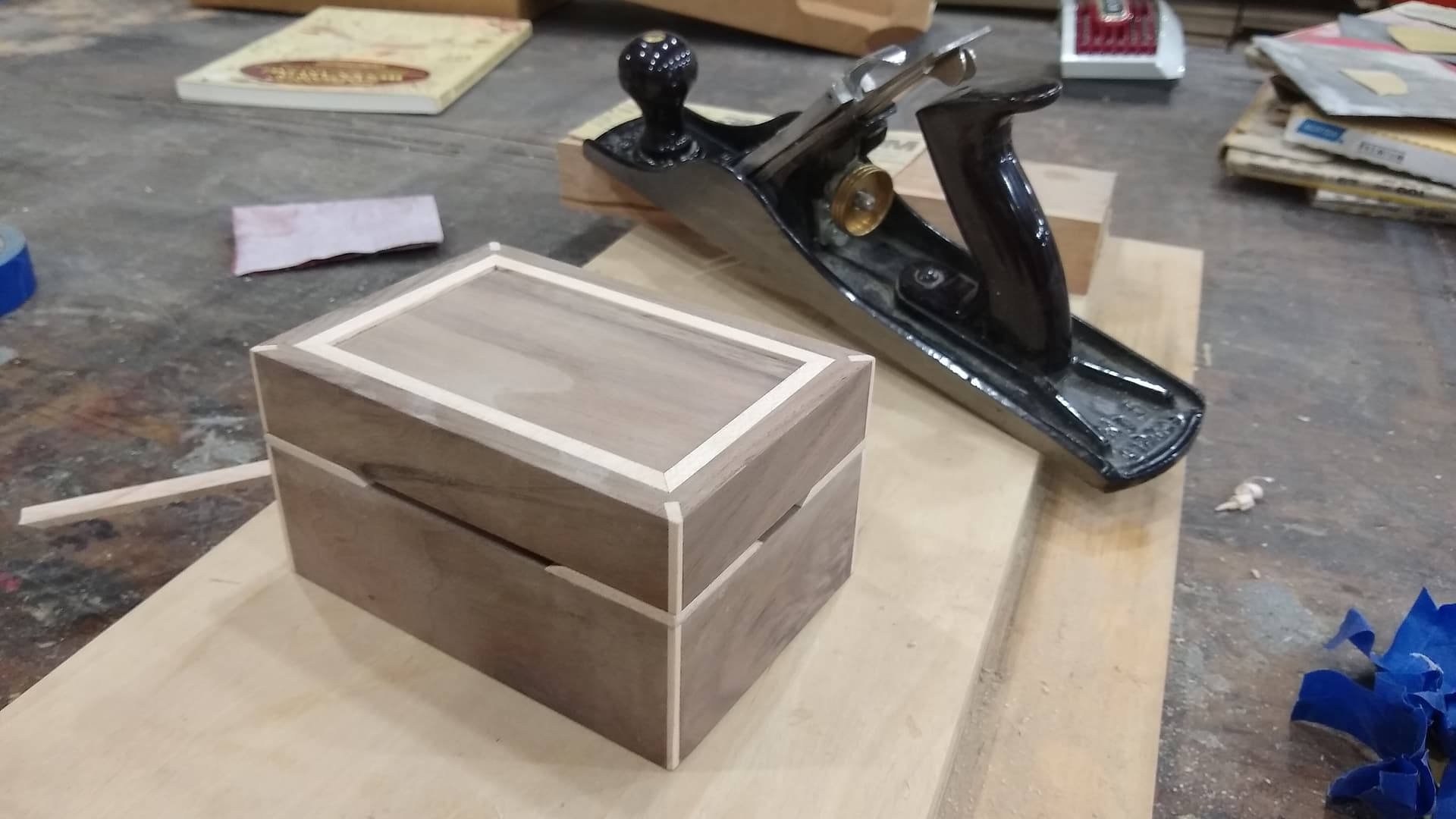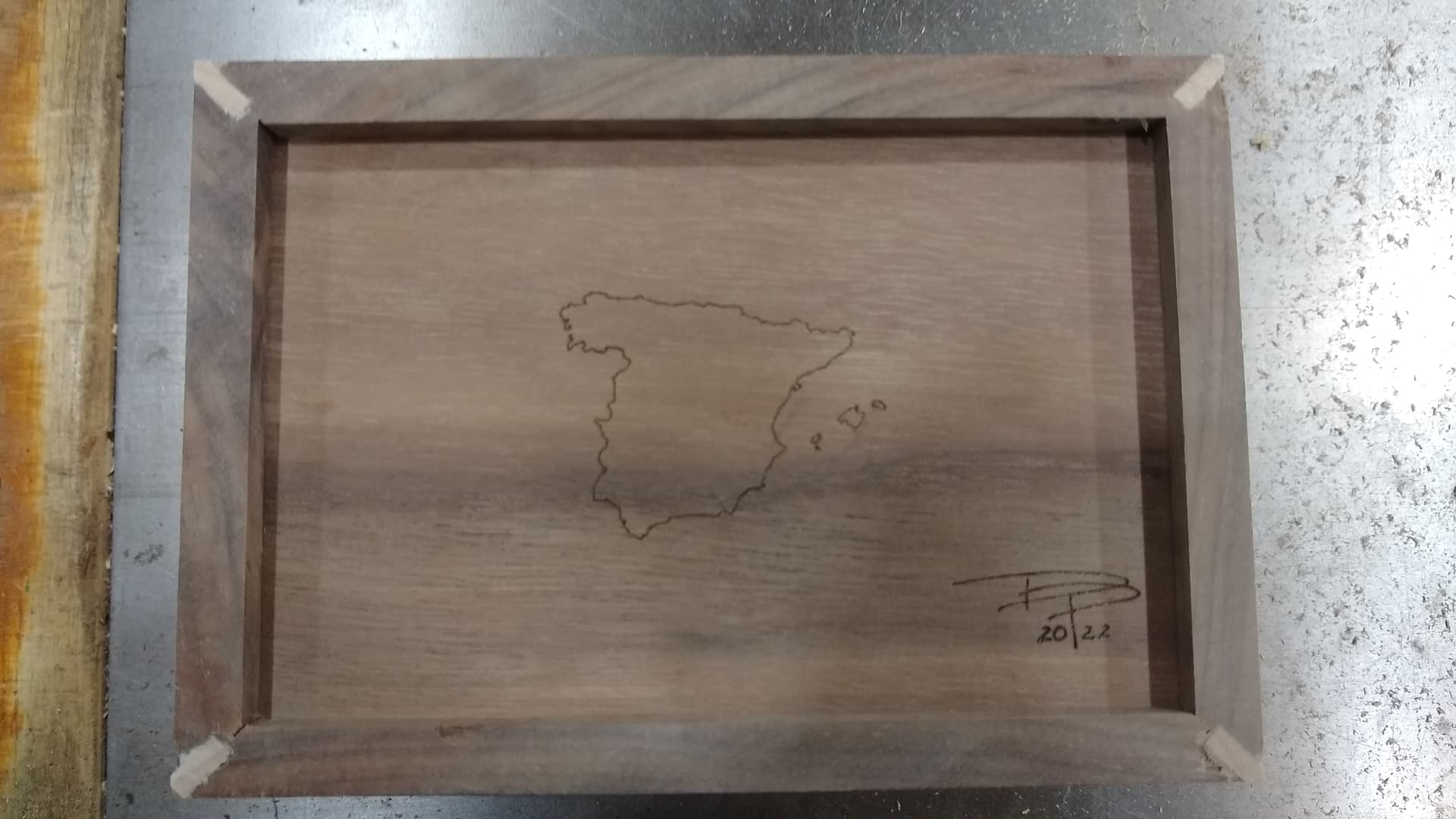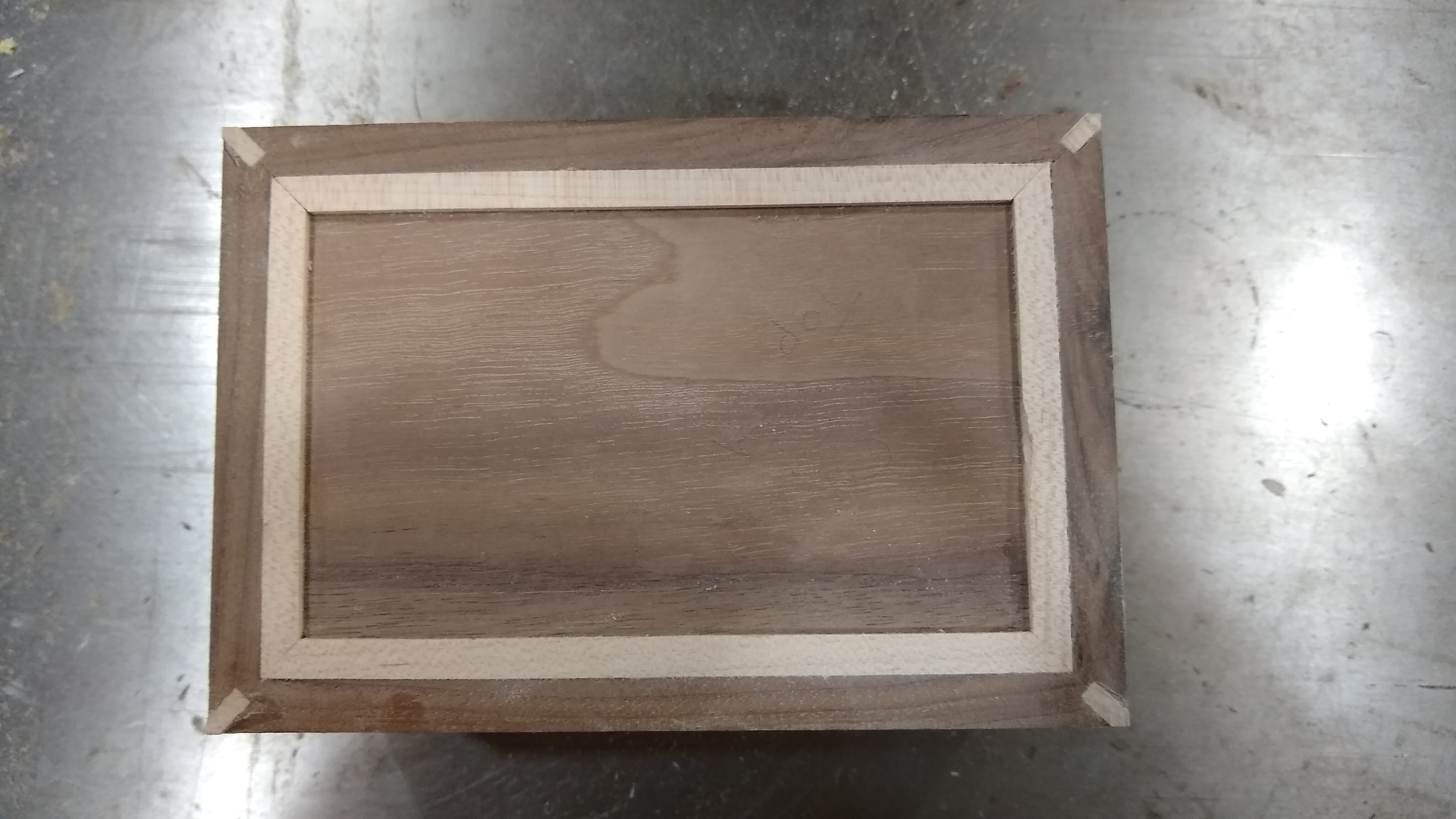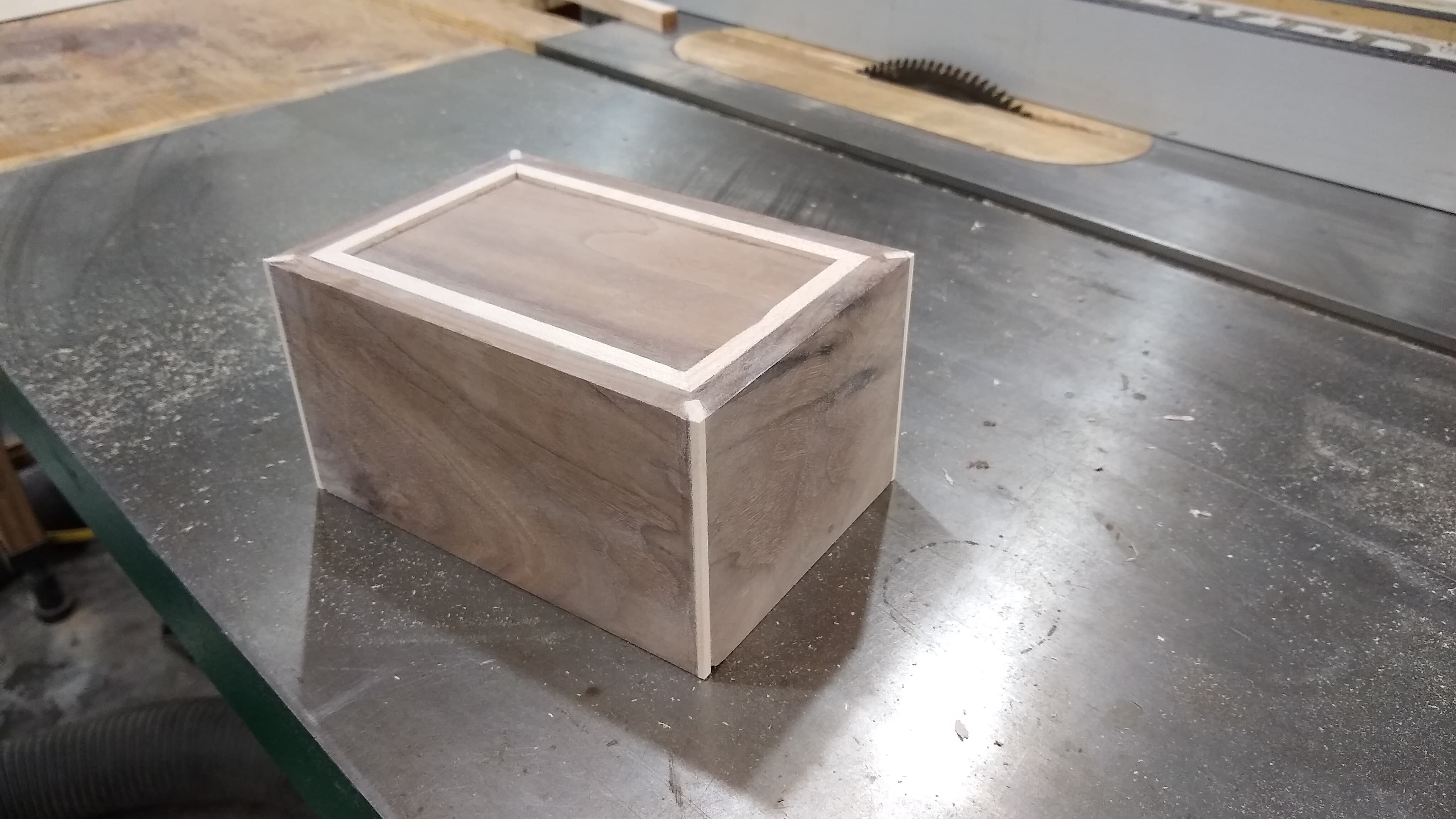 The finished box: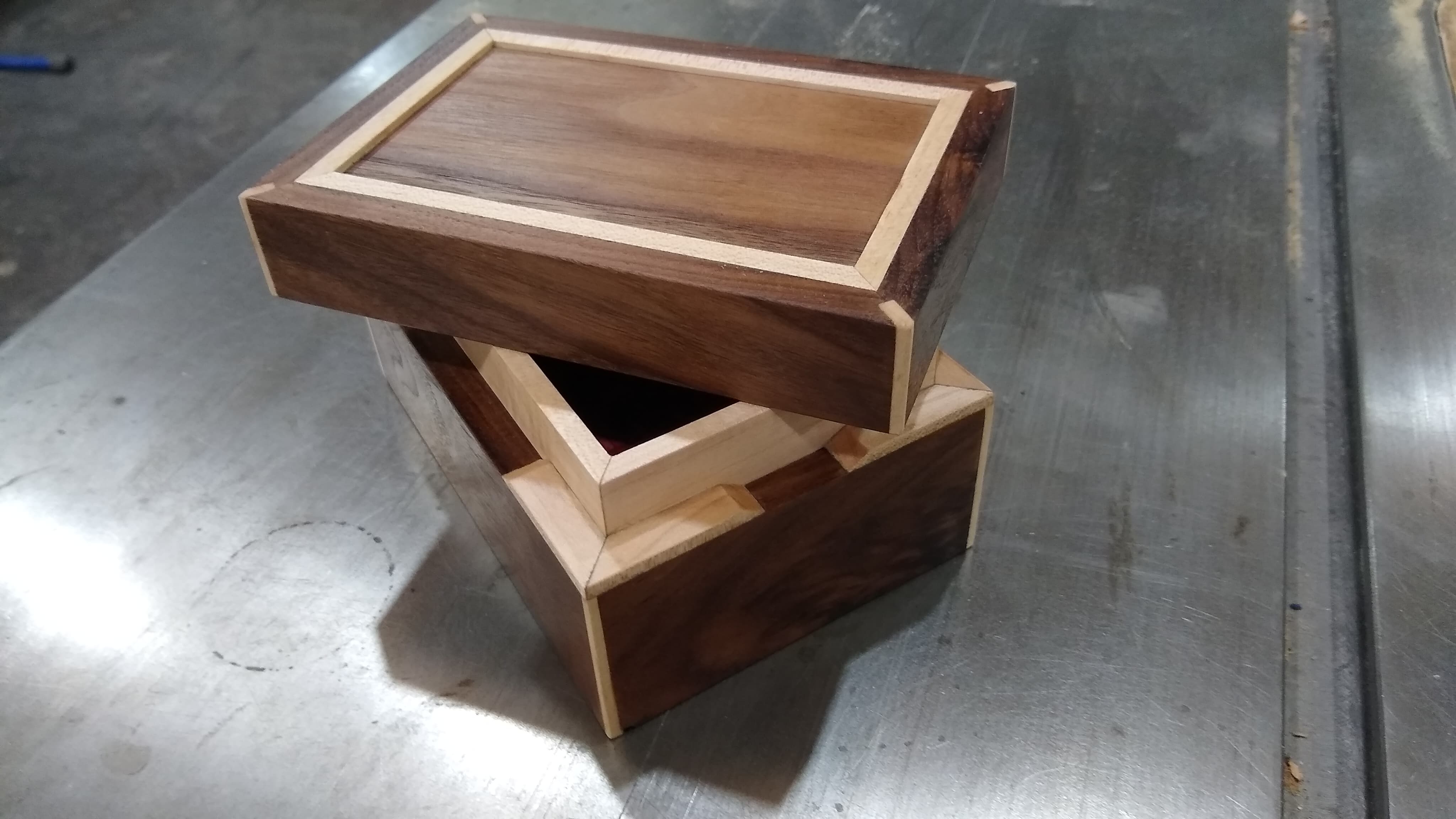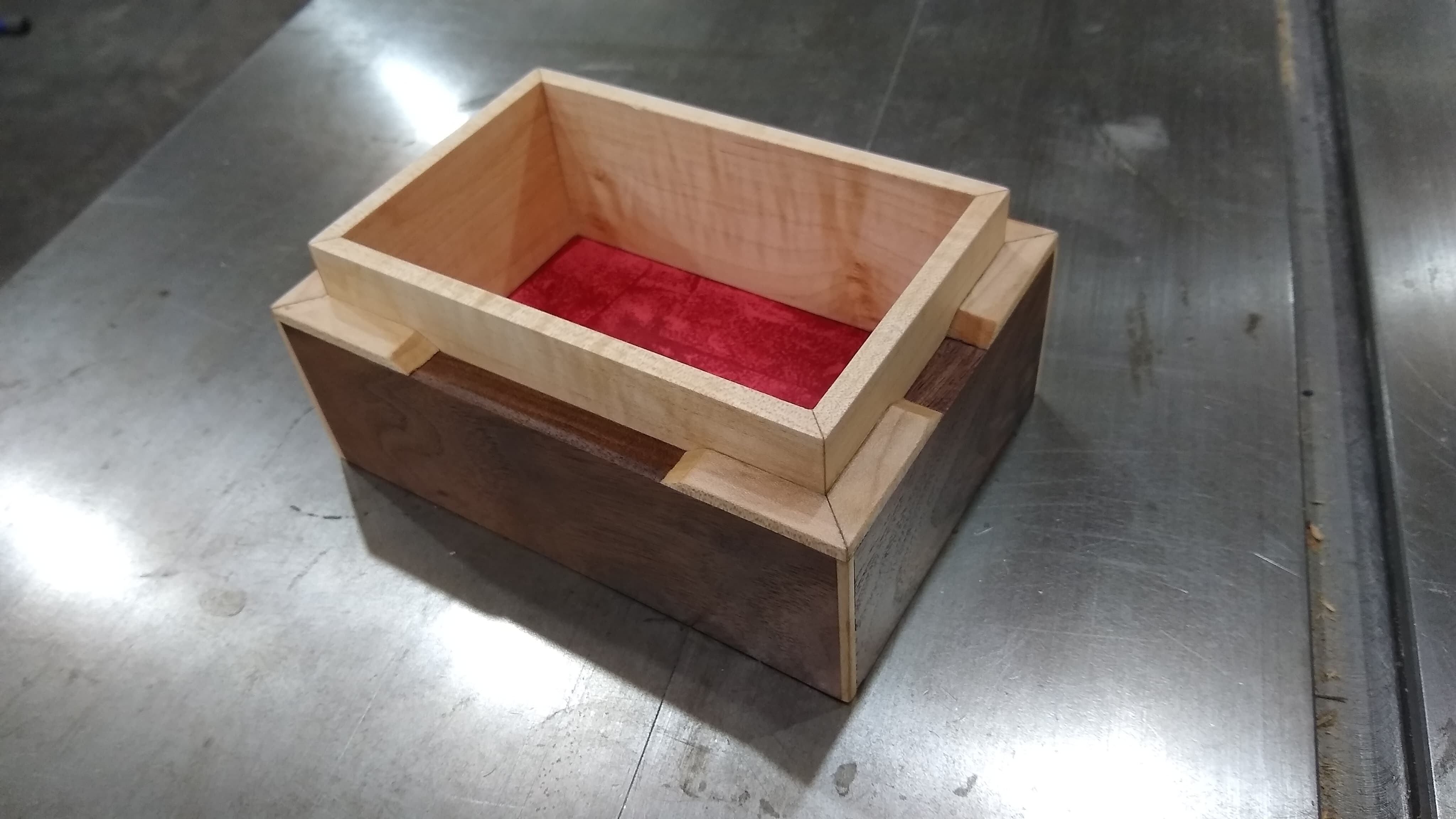 I put red leather in the bottom of the box.
I'm also working on some oak boxes. A much simpler design.